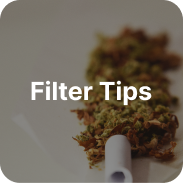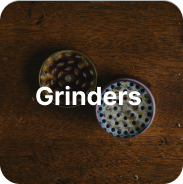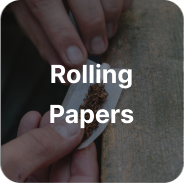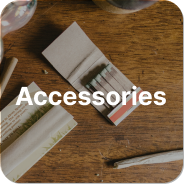 Resultaat 1–12 van de 90 resultaten wordt getoond
Headshop
Smart Shop Planet's headshop is a premium store carrying a wide range of articles, accessories, and implements that make smoking an enjoyable and pleasant experience. Here at the Smartshop Planet, we have an unbeatable inventory from the very best brands. Whether you need a pack or rolling paper or luxury vaporizer, we have it for you! Our goal is to give our customers high quality smoking products at the best price. We want you to have an amazing online headshop experience with us. If you love weed, hash, herb, or tobacco, then there is something in our headshop for you! Elevate your smoking sessions with the right accessories and paraphernalia. Browse our selection and take your pick from our products! We are happy to be your trusted online headshop for all your smoking needs.
Grinders
Say goodbye to crushing your marijuana by hand! A must-have item for every smoker, a grinder allows you to crush your herbs at a faster rate. It gives a consistent grind that will give you a more pleasurable smoking experience. At SmartShop Planet, we have grinders in all shapes and sizes. We have a collection of grinders that should be in any connoisseur's collection. With us, you can be confident that the grinders will get the job done perfectly. Browse our collection of grinders and enjoy a consistently satisfying smoking experience. Just order from our shop and get yourself a beautiful grinder in no time. Fast delivery and discreet shipping available.
Shop Grinders
Bongs
Looking for a high-quality bong for your next session? We've got you covered. Bongs are essential for smokers who want strong and flavourful hits. They filter out the particles and allow for a smoother toke. A good book is essential if you want to elevate your smoking experience. It's one of the most important tools in a herb lover's arsenal. Here at the SmartShop Planet, we have a curated selection of bongs designed to cater to every need. Our bongs are made from high-quality materials that are sure to last long. Do you want an acrylic bong or a glass bong? A mini bong or a giant one? Browse our selection and get the best bong for your needs.
Shop Bongs
Rolling Papers
You need top-notch rolling paper to roll the perfect joint! Rolling paper is made from lightweight fibers such as hemp, sisal, rice straw, flax, and esparto. Some rolling papers are bleached white, while others retain their natural brown coloring. It all boils down to the individual's preferences. In our headshop, you will find quality rolling papers of all sizes, flavors, and shapes. They are easier to roll and less likely to break. Enjoy a more pleasurable smoking experience with the Smartshop Planet.
Shop Rolling Papers
Filter Tips
Are you hand-rolling your joints? You need quality filter tips for a smoother smoking experience. Filter tips keep particles and herbs out of your mouth. They also hold the end of your joints together as you inhale. Smartshop Planet has the best Filter tips that can improve your smoking experience. Our top-quality filters are ideal for hand-rolled cigarettes, joints, and blunts. Browse our selection and treat yourself to top notch filter tips today!
Shop Filter Tips
Smoking Accessories
Are you looking for ways to create smoother smoking sessions? Do you want to start your own relaxing smoking ritual? The right accessories will help you get the most out of your smoking experiences. Here at the Smart Shop Planet, we have an extensive collection of smoking accessories! Whether you're new to the scene or have been smoking for a while, we have something for you in our store. Get the accessories you need delivered right to your doorstep. Fast and discreet delivery.
Shop Smoking Accessories
Buy Headshop Products Online
Here at the SmartShop Planet, we have everything you need for smoking, hashing, or dabbing. We have an extensive collection of beer bongs, grinders, filter papers, and more! Get amazing smoke shop products at competitive prices. With us, you can feel confident that you are getting high-quality products that will last long.
FAQs
What is a Headshop?
A headshop is a shop that sells articles related to place smoking, cannabis and cannabis culture. Typically, a head shop carries a range of products including bongs, filters, and more. When you make a purchase from a trusted headshop, you can get products that are high-quality. If you are too busy to visit a physical store, you can order from an online headshop. Here at SmartShop Planet, you are guaranteed to have an amazing experience. We have excellent customer service and fast shipping.
Is your Headshop's Shipping Discreet?
Yes! We do discreet shipping. We'll keep the packaging plain and simple. No one will have to know what's inside except for you.
What are some weed smoking must-haves?
There are a lot of products that can make your smoking experiences better. At the very least, you need to have a good grinder, rolling paper, and bong. A grinder can help crush your herbs faster. High quality rolling paper is essential for rolling your own joint. A bong allows you to enjoy your smokes in a different way. You'll discover more products as you become a more experienced smoker. Some smokers even collect various smoking gear and accessories. Fortunately, it's easy to find smoking products in a headshop like SmartShop Planet. We have an extensive collection to meet all your smoking needs.
What Are The Best Ways To Smoke Weed?
There are many ways to consume weed. All of them are equally enjoyable. When you are just starting out, it is a good idea to experiment with the different options. This will help you find out which one you enjoy most. The most traditional way to enjoy weed is by smoking a joint. It is also popular for smokers to use vaporizers, pipes, and bongs. Here at the SmartShop Planet, we have all the smoking accessories you need and more! Browse our selection and get all the items you need to smoke weed.
Where To Get Headshop Items?
The easiest way to get your smoking supplies is to have them delivered right at your doorstep! You can just browse our selection and take your pick. Just add the products to your cart and checkout conveniently. At Smartshop Planet, you can enjoy a smooth and secure online shopping experience. Plus we have an extensive range of products that can take your smoking sessions to the next level. Our team is committed to giving each of our customers an amazing head shop experience. Fast and discreet shipping.